Words crafted for the success of you and your business.
About Sarah Marie
Copywriting
—
Hi, I'm Sarah Marie. And I want to write copy for your business that sets you up for continued success.
A long-time lover of words, I set out to make reading them, speaking them, and writing them the center of my professional life. I've spent the first part of my career in the B2B marketing world, honing my copywriting skills on the exciting (ahem) products sold in the medical supplies industry. This taught me an invaluable lesson that inevitably pushed me to expand my horizons and offer my copywriting skills outside of medical supplies.
That lesson? In a world where so often consumers view products and services as the same value – no matter who is selling them – giving them a reason to choose you is essential. And I've found excellent copy can just do that.
So, if you're interested in having a website filled with copy that elegantly shouts "Here's why you should choose me!" I'm your copywriter.
What you'll get with Sarah Marie Copywriting —
(If awesomeness is just a little too vague for you.)
Want a website that compels customers or clients to choose you? I will transform yours with copy that gets straight to the heart of why people should choose to spend money with your business over your competitors.
Blog Articles
Want your customers to trust your expertise?  I excel at research, so no matter your business you'll receive articles that show you're an expert in your field. Plus, I'll make sure your content is always enjoyable to read–every industry can be fun while being informative.
Ghost Writing
Need to offload a bit from your busy schedule? I can take an outline and make it a complete piece of content that woos your customers and creates a more engaged audience. That way it's your content, just in a more put-together package crafted to convert.
My latest thoughts on all things copy writing plus a bit of real life thrown in for good measure.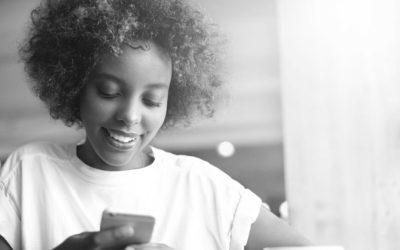 Having engaging, customer-centric copy on your website means the difference between soaring sales or a rising bounce rate. I hate to tell you what to do, but I'm going to have to insist you close your eyes, take a deep breath, and imagine you're meeting someone for...
read more
(920) 615-6833
SarahMarieCopywriting@gmail.com
Green Bay, WI